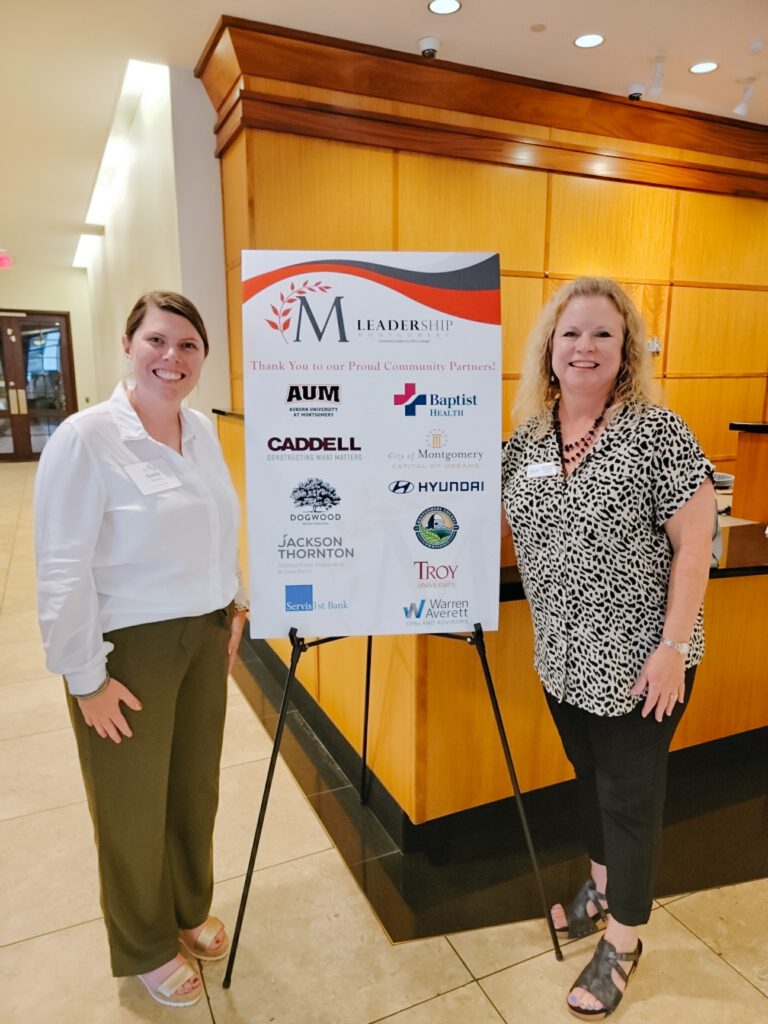 Agent Emily Blossom was recently inducted into Leadership Montgomery's Legacy Class XXXIX. The Legacy Class is designed for seasoned professionals, 40 years old and above, who live or work in Montgomery County and who are involved or have a desire to be involved in the community, have a history of volunteerism and service. Emily will dedicate this year to growing and learning with Leadership Montgomery.
Leadership Montgomery develops and engages diverse leaders to effect positive community transformation. The program has assembled and graduated over 1,500 community leaders from the original program, now called the Legacy Class, and a young professionals program, the Torchbearers Class. Leadership Montgomery's goal is to create "connectivity" within the River Region. An amazing outcome of participating in Leadership Montgomery is anyone of these individuals can pick up the phone, send an email, text, Twitter, Facebook, LinkedIn communication to a fellow graduate of the program and have an instant connection with someone who might otherwise be a stranger.
We are so proud of Emily's dedication to our community, and are excited to see what she learns and how she grows during her time with Legacy Class XXXIX.