Many of us have an idea of what our "custom dream home" would look like! But, what do you think would be number one on your pet's list? Our pets likely spend more time at home than any other member of the family, but their needs are often an afterthought in design. Here are a few simple ways that you could incorporate places for your pet to comfortably eat, sleep, and play in your home. But don't stop there … fido definitely needs that automatic treat thrower to be installed as soon as possible.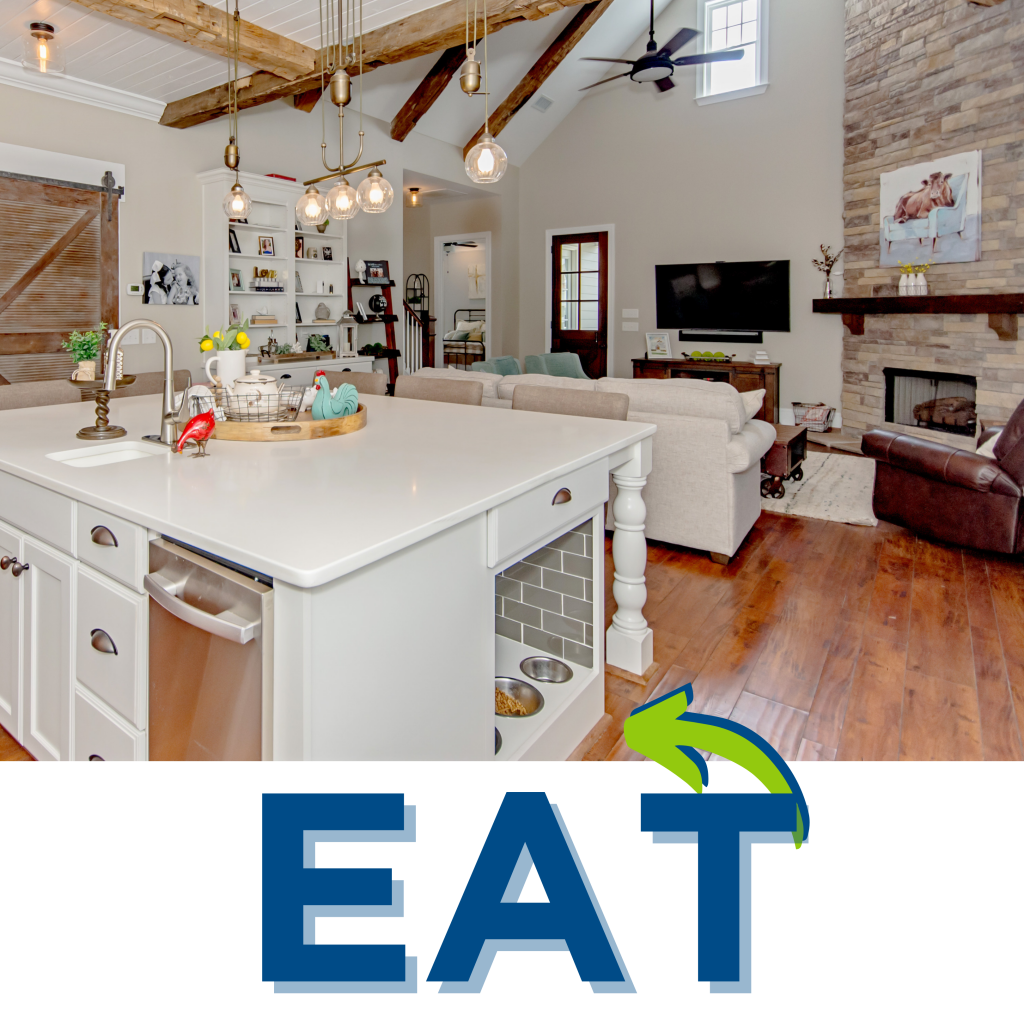 Most pets want to be where we are. It's a great idea to incorporate a place for them to eat into your kitchen design. This beautiful kitchen has a pet dining station right under the island. This little nook even has a custom backsplash! The removable bowls were a smart addition to allow for easy cleaning.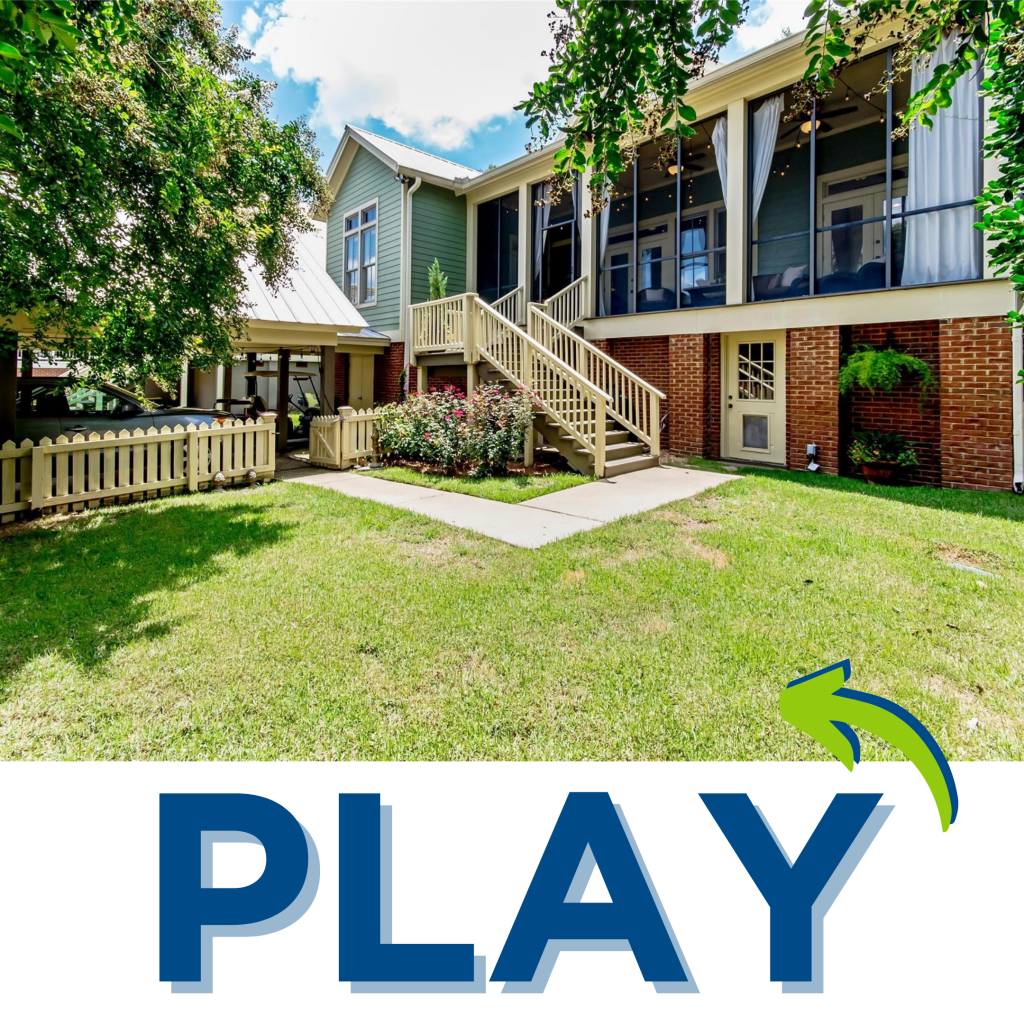 This yard space is a great place to play! The trees allow for ample shade, a must in the Alabama heat. Plus, pets have access to the screened porch, and the basement should bad weather show up while you're away. A secure fence is also a must, especially if you're in a suburban area that requires pets to be leashed.
Ready to find your perfect space? We can help! Contact us today to start your home search. Call 334-272-3200 or email info@newwatersrealty.com