Outdoor space is more important than ever! We're excited to share a few fabulous outdoor spaces using examples provided by a few of our previous listings. Hopefully, these spaces will inspire you to create your own outdoor abode.
71 Waters View Drive – This home comes with a view from the front porch and the back porch! Designers took into account all vantage points to make the outdoor space just as luxurious as the inside. The views of Lake Cameron from the front porch are phenomenal. To optimize this view, the porch was designed to elevate above the landscaping, leaving unencumbered mile-long lake views. In the back yard, a brick walkway through the garden encourages guests to explore the entire yard. The generous back porch area has enough space for outdoor dining at the table, or cards around the outdoor fireplace. The private balcony upstairs has another outdoor fireplace, a seating area, jacuzzi and curtains installed for privacy.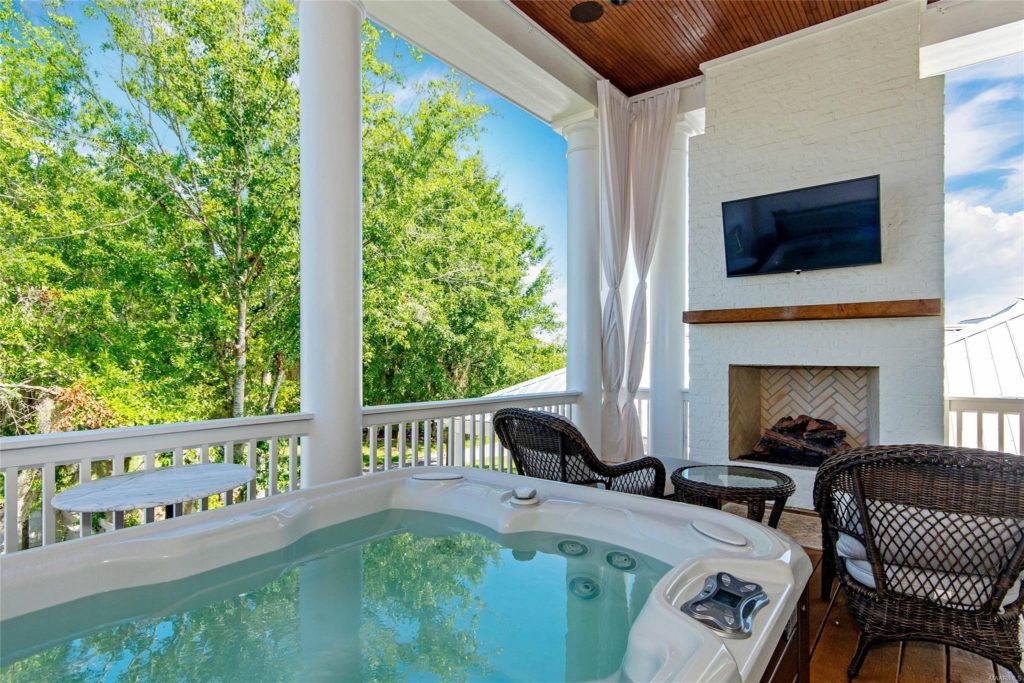 932 Tawassee Pointe Drive – This river cabin inspires us to embrace our setting! With no muss & no fuss, the fire pit area is ready to go when you arrive, and the views do not disappoint. When you're maintaining a second home, especially one in a rural area, it's important to design for function, ease and longevity. This leaves more time for what you came for, family time on the water.
47 Bright Spot Street – Smaller space? No, problem! This cottage doesn't have the largest yard, but almost every inch is optimized to create the perfect outdoor space. We love how the oversized front gate encourages guests to peruse the front porch, side yard and back yard. Brick and wood walkways have also been installed for ease of access, while strategically placed greenery keeps the area feeling like a backyard.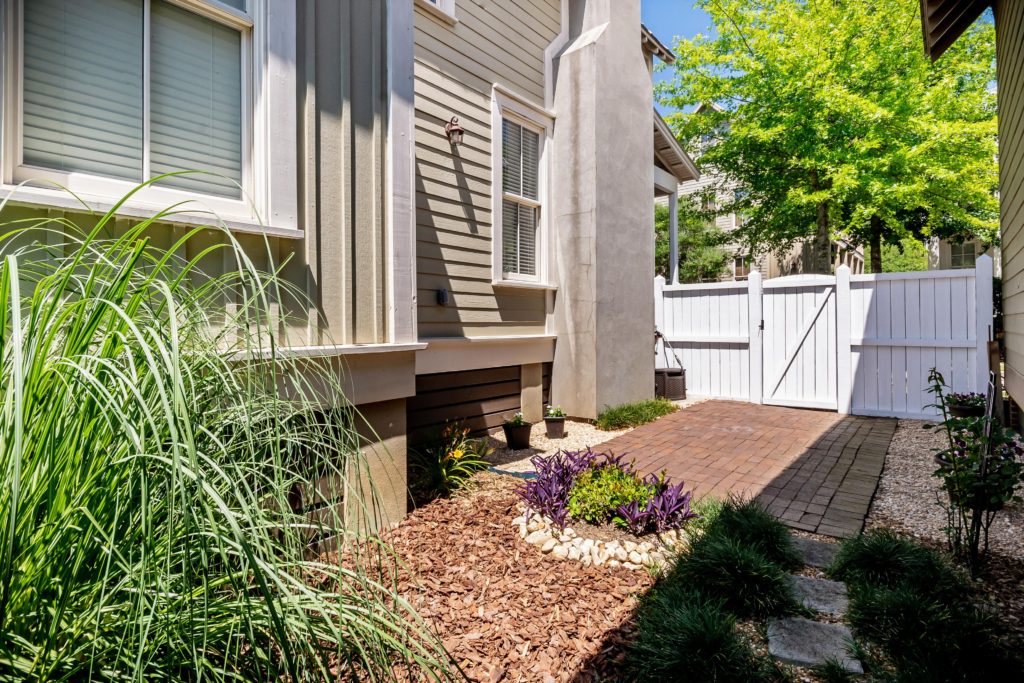 8207 Wynlakes Boulevard – This outdoor oasis is truly an extension of the home and could be used year-round! Lighting, fans, heaters and indoor comforts such as a fridge and television make this an area that anyone could relax in.  Fun fixtures like string lights and potted plants help the space maintain its outdoor vibe.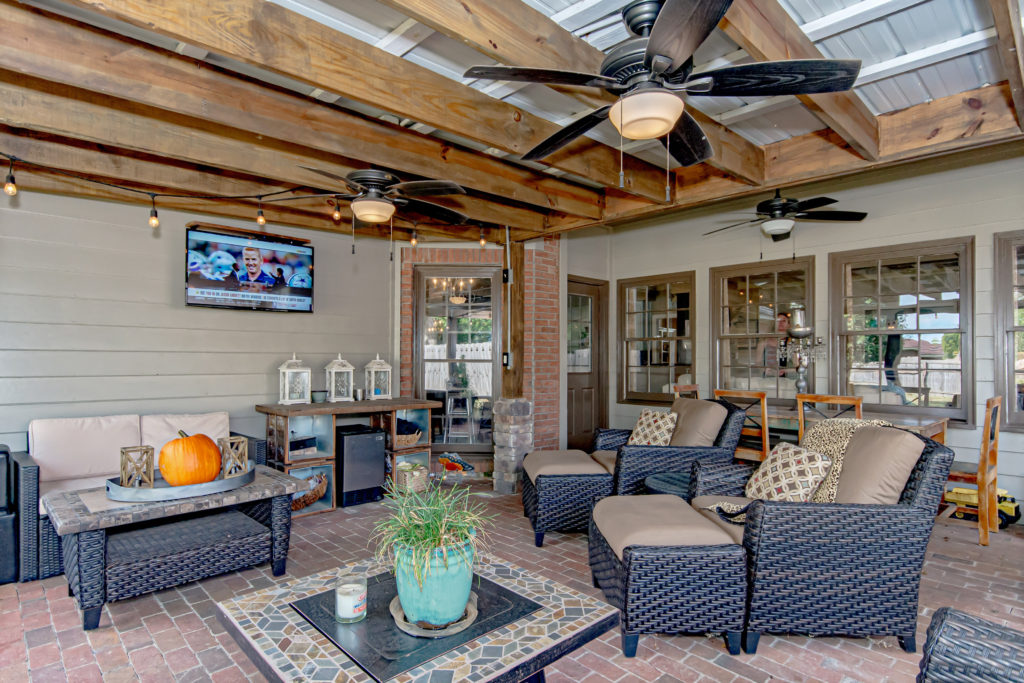 218 Cider Street – In this home, the back yard also functions as the main entrance to the home. For this type of space, it's a good idea to keep the area minimal, clean and functional. A bed of decorative rocks, as opposed to grass, allows the owner to have little to no maintenance. And an outdoor firepit is ready to go when guests arrive.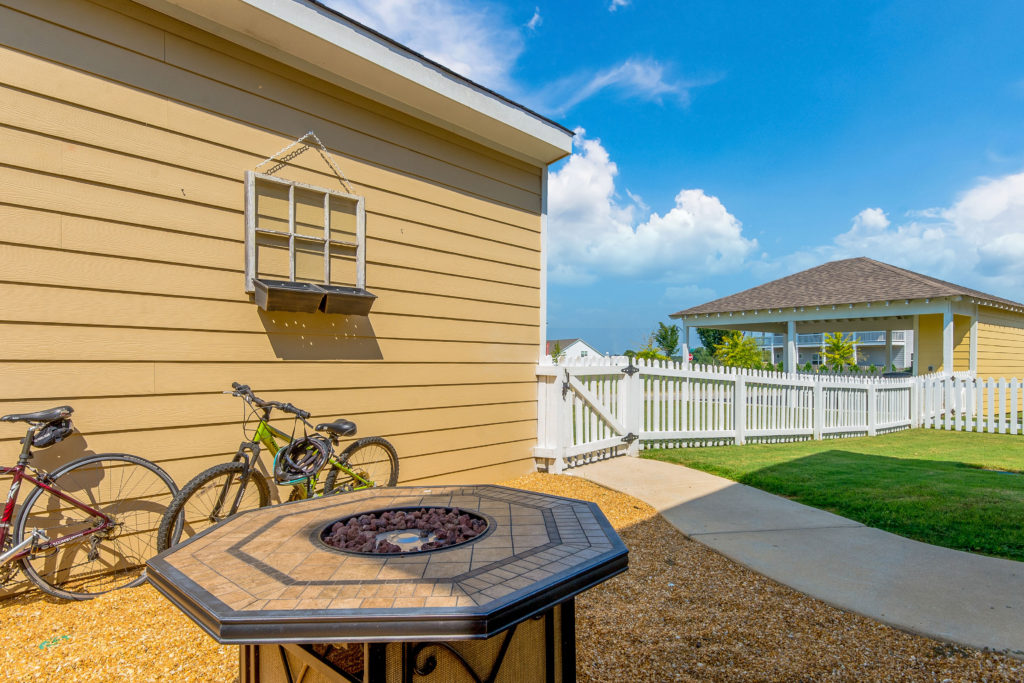 60 Ring Around Road – A great first step when thinking of your ideal outdoor space is to design for function and appeal. This home is nice and neat with a large storage room off the carport, dual entry doors into the screened porch area, and plenty of room for two cars. … Or the eventual outdoor dance floor, you know, when we can hang out again. Architectural details, like the ceiling arch and knee wall, make the space feel more like an extension of the home.