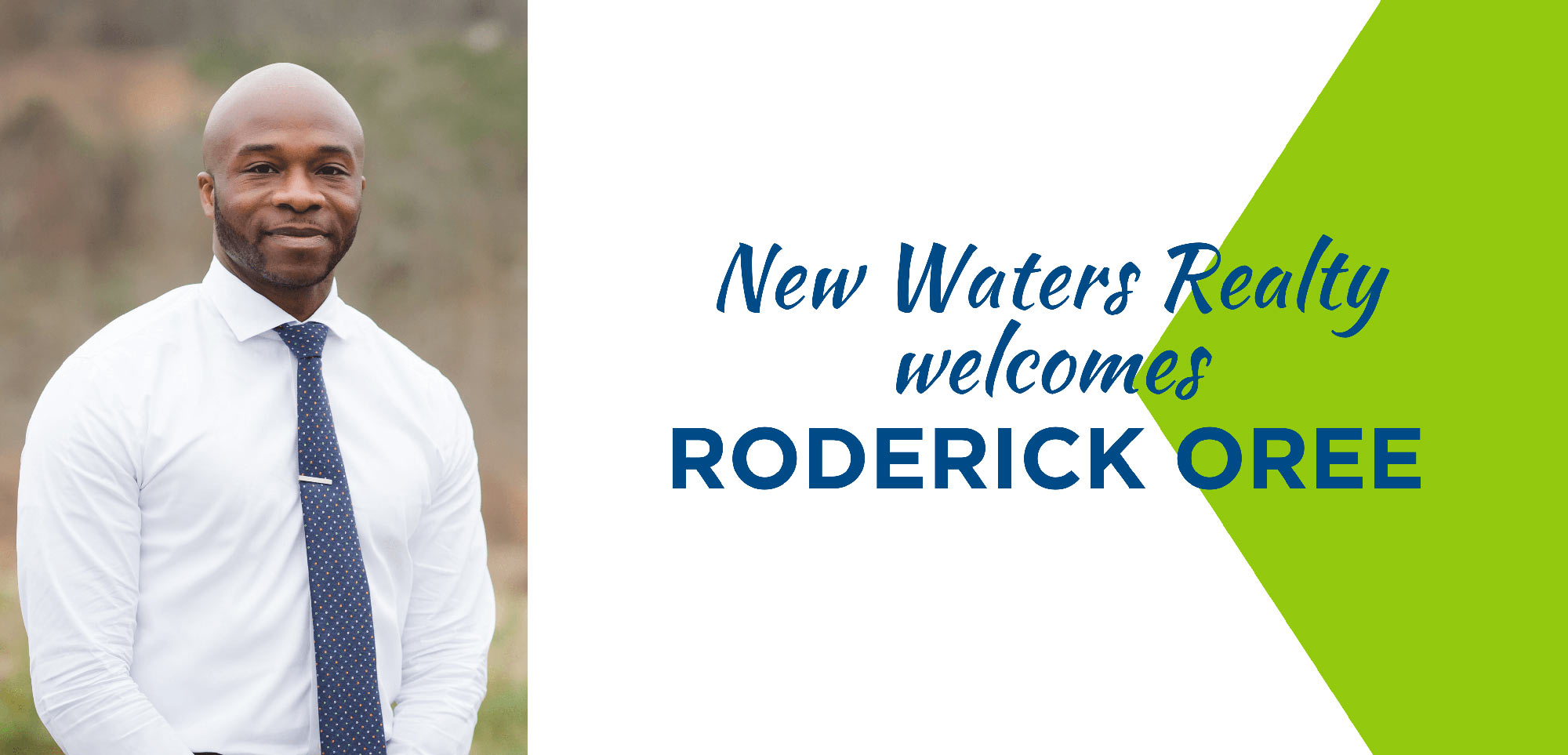 New Waters Realty Announces New Team Member
Pike Road, Alabama – March 20, 2019 – Jennifer Atkins, Qualifying Broker and Vice President for New Waters Realty Company recently announced the addition of Realtor® Roderick Oree to the team at New Waters Realty.
Oree is a River Region native, Alabama State University graduate, Alabama Army National Guard Veteran and a current Team Leader at Hyundai Motor Manufacturing. He also has several years of sales and marketing experience. "From the moment I met Roderick, I knew he would be the perfect addition to the New Waters Realty family. His professionalism and drive to succeed are unparalleled", stated Atkins.
"I'm excited to join the team at New Waters Realty and to have a knowledgeable group of veteran Realtors to learn from. Being a part of the real estate industry allows me the chance to learn something new each day while doing something good for others.", Roderick Oree, Realtor®.
Starting out as a small boutique real estate agency, New Waters Realty has grown into one of the premier agencies in the River Region. Through this growth, they have been given the great opportunity to invest in the community and serve through volunteerism.
For details contact New Waters Realty at 334-272-3200 or visit www.newwatersrealty.com.